5 Best Baby Carriers in Australia 2021 | Mini & Me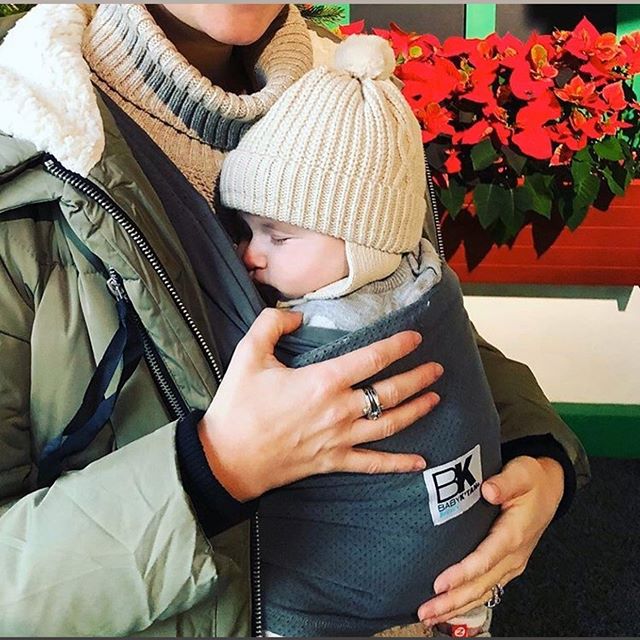 Babywearing is a super trend – and for good reason. This practice has been around for centuries and it's made a big comeback in recent years thanks to its host of benefits and the sheer variety of baby carriers available that make it easier than ever to hold your little one close.
With so many options on the market, though, it can be hard to decide which one's best for you and your child. But don't worry – quality baby products are our specialty! We're here to help you figure out exactly what you need and where to find it with answers to a few common carrier questions and our favourite baby carriers of 2021.
Is a baby carrier right for me?
They're not a necessity but many parents consider them a must-have – baby carriers are the age-old trend that's making a huge comeback to the parenting scene. They're a great way to keep baby close while staying mobile and keeping your hands free – in other words, it's a win-win all around.
Using a baby carrier can provide a wide range of benefits such as:
Soothes and calms your baby
Assists with bonding during the early months
Makes nursing simpler and faster
Keeps your hands free without leaving baby unattended
Keeps your baby close and safe even when you're on the go
Makes travelling easier
Whether at home or on the go, baby carriers offer a convenient, safe and simple way to keep your baby happy and at hand while giving you a greater range of motion. And that's something nearly every mum could use!
Not all baby carriers are created equal, however, so if you're on the hunt for the perfect carrier, you'll need to keep a few things in mind.
Things to consider when buying a baby carrier
If you're ready to invest in a baby carrier, be sure to pick one that meets your needs perfectly. Here are five questions to ask before buying one.
Is it safe?
You'll want to ensure that your chosen carrier offers the necessary support for your baby's head and neck and provides healthy hip positioning to avoid placing strain on your child's hips. Be sure your chosen carrier is well-made and in good condition.
Is it easy to use and maintain?
Look for high-quality and easy-to-clean fabrics – your baby will most likely make a mess in it at some point. You'll also want to ensure you can get your baby in and out of the carrier safely, even if you're doing it alone.
Is it comfortable?
If you're going to be wearing your carrier for long periods of time, be sure that you and your baby will be comfortable doing so.
How long do I need it to last?
Some carriers are made just for newborns while others are expandable and adjust with your child. You may want to look for a carrier that can be used in different positions and worn in different ways.
What do I plan to use it for?
Are you looking for a carrier to wear around the house? Or something to use on your baby's first hiking trip? Make sure that your chosen carrier matches your needs.
Will it fit my child?
Be sure to check the age and weight limits on your chosen carrier to ensure that your baby is safe and comfortable.
What are the different types of baby carriers?
There are a few different types of baby carriers, each one slightly different in its construction and use.
Wraps. These are long, narrow pieces of fabric that wrap around your body (usually over your shoulders and around your stomach) and tie in place to offer a snug and supportive place for your baby to rest. Tying a wrap can take some getting used to, but they're comfortable and a perfect option for wearing around the house.
Slings. Worn over the shoulder, sling carriers are a pouch or long length of fabric that offers a lot of versatility when it comes to positioning your baby.
Soft-structured carriers. Most soft-structured baby carriers come with straps to wear over your shoulders and around your waist (as well as plenty of buckles to keep the baby safe). They offer many different positioning opportunities so you can find the one that fits best for you and your baby.
Backpacks. Sturdier, heavier and with more padding than soft-structured carriers, backpacks are great for hiking and outdoor adventures. These carriers are only for children with good head control and who are old enough to be worn on your back.
How do I choose the right baby carrier for me and my baby?
After taking in the considerations discussed above and deciding which type of baby carrier appeals to you, you should have a good general idea of which baby carrier is right for you. But that doesn't mean finding it is going to be easy.
Before making a purchase, try different carries to get a feel for what's right for you (you can ask friends or family members to lend you theirs or even try on a store model to get a good idea of what feels right).
Or you can get advice from a trusty source – like us! We've been on the hunt for the best baby carriers in Australia and now that our search is complete, we're excited to share what we've found.
Our Top 5 Australian Baby Carriers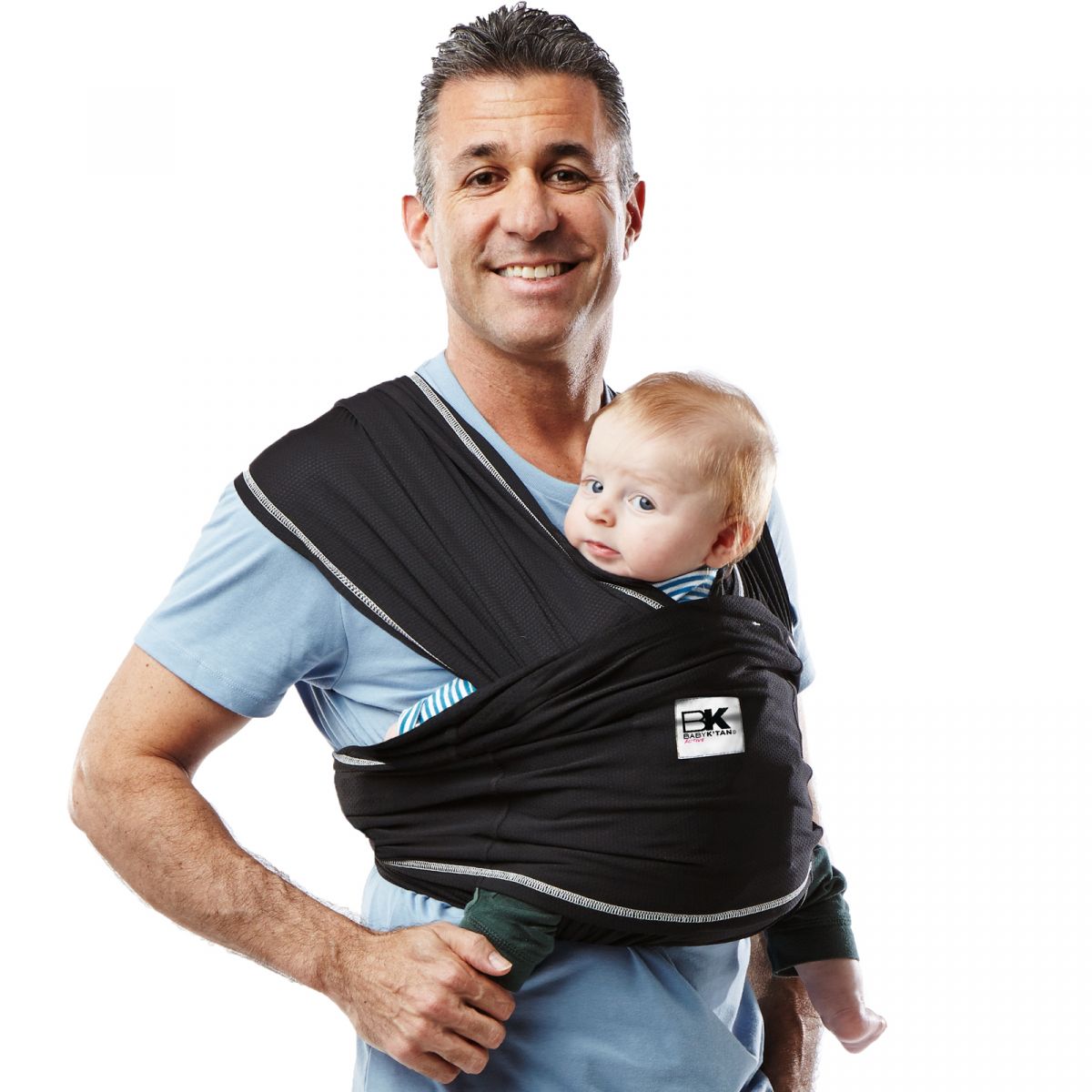 No more worrying about overheating your baby during a carrying session – these carriers utilise instant cool technology for temperature control and high-tech performance fabric to block over 90% of UV rays. Your baby (or toddler) is guaranteed to be safe and comfy no matter what you're doing.
Keep your baby close and comfortable in the Hug A Bub Wrap Carrier. This Australian designed and produced carrier keeps your bub comfortable and tucked into your chest, soothing them with the sound of your heartbeat. The Hug A Bub Wrap Carrier is made from organic cotton and is the only wrap carrier endorsed by the Australian Breastfeeding Association.
Keep your little one cosy with the gentle touch of natural cotton with this easy-to-use, wrap-style carrier. Best of all, there's no need to learn complicated ties and wraps. Simply put it on like a t-shirt, snuggle your baby in and you're good to go.
The quintessential baby carrier for everything from a quick shopping trip to small outings, this carrier offers comfort to you and the baby with luxurious padding, a pressure-relieving waist belt and adjustable supports and inserts to make sure your baby is snug and happy.
Perfect for the warm Australian climate, this breathable, lightweight all mesh carrier provides all the necessary comfort and safety your baby needs from week 1 to 36 months. This forward facing, newborn ready baby carrier can advance as your baby grows, making it the perfect choice for any new parent.
---
Leave a comment