Bibs Dummy
BIBS dummies are Danish made, 100% BPA, PVC & Phthalates free and has a 100% natural rubber teat.
When you receive your dummy, like any other dummy it will need to be sterilised before use. Please do not put dummies in steralizers of any kind. Boil water & place dummy in a cup of water for 5 minutes. .
Vented teats
All BIBS dummies feature a vented teat which are tiny holes which allows air to escape, thus allowing it to stay soft and keep its shape, thereby helping to prevent jaw malformation.
Due to the "vent" opening, water can sometimes enter the teat when the soother is boiled or sterilised, if this happens let the dummy cool down and then simply press out the remaining water using your finger and thumb, with the ring facing downwards.
All BIBS dummies meet Australian Safety Standards for soothers (code number AS2432-1991). The BIBS Dummies are also made in accordance with the Pacifier requirements by Euorpean Standard EN1400.
Steralising
Immerse your BIBS dummy in a cup of boiling water for 5 minutes and let air dry. Do not use a steraliser of any kind as it can get too hot and may fault your dummy.
Please choose carefully as we cannot offer refund or exchange for change of mind due to hygiene reasons. Thank you for your understand.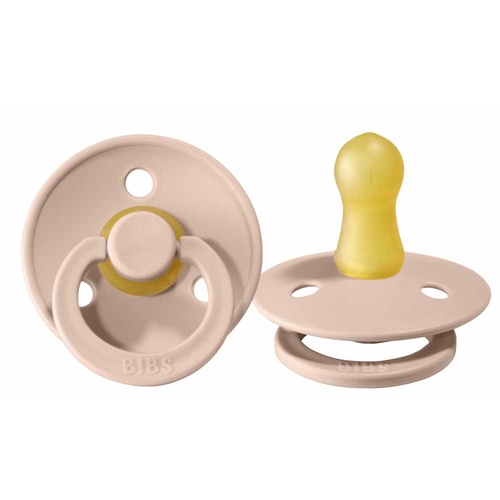 From $14.99